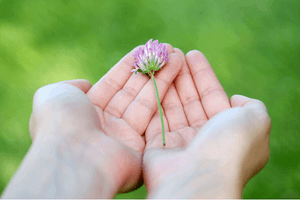 "You cannot create a strong foundation in your home, on the job, or in the world, without reciprocity. Be sure you are giving and receiving in your life." ~ Lisa Merlo-Booth
Without reciprocity, relationships struggle. When humane kindness, respect, and safety only flow one way in a marriage, friendship, or job, cracks in the foundation develop. No relationship or business can survive a weak foundation. Eventually, the fractures get more prominent, resentment builds, loyalty wanes, and the cracks become structural breaks.
Far too many people take advantage of their foundations. Bullying bosses assume their employees will continue to work no matter how abusive their leadership is. The spouses who primarily take believe their partners will continue to give and give and give. Even one-way "friends" assume their friends will continue to help no matter how much they take advantage of that kindness. People count on the loyalty of others because the truth is, most employees will stay loyal, and spouses will continue to hang in there, and even friends will hold on—for a very, very long time—until they won't.
Don't be fooled into thinking your spouse will always be there, your friend will continue to give, or that your employees will forever take your bullying. The truth is, almost everyone has their breaking point:
The loving wife who tip-toes around her angry spouse eventually grows tired of understanding and slowly plans her departure.
The "loyal" employee grows tired of being loyal to a boss who makes the workplace a miserable place to be and eventually starts to look for another job.
Even the best friend who constantly said yes whenever asked to help out grows tired of not receiving help. Over time they begin to pull back, stop the invitations, and gradually unhook from the friendship.
Everyone has their breaking point: Everyone. Your spouse, employees, and friends may stay for months, years, or sadly, even decades, but if very little reciprocity and humane kindness come their way, they will reach their breaking point. If you're the one always giving with little coming your way, work to break this pattern before you hit your breaking point.
Challenge: Pay attention to reciprocity and humane kindness in your life—from you and towards you. Constantly being on the receiving end of the kindness and grace of others without returning the gift will burn others out. Always giving to others without receiving in return will burn you out.