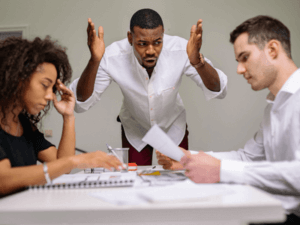 "Explaining why you did what you did is a defensive response that creates distance, not repair." ~ Lisa Merlo-Booth
Do you ever find yourself responding to someone's upset about something you did by explaining why you did what you did? Explanations can sound like this:
I said that because I knew you wouldn't listen to me otherwise.
I didn't tell you because you would've said no.
I was trying to make your life easier by doing what I did.
Explanations can run the gamut. However, at their core, they're a self-protective response where the focus is on you rather than the upset person. Two common unspoken messages in explanations include: "I'm not a bad person" and "you don't have all the facts, and once you have them, you'll see why I did what I did." The problem, however, is that while explaining your actions may make you feel better, it leaves the other person feeling more hurt, angry, and frustrated about your response and your lack of accountability for your original actions.
When you make a mistake, people want you to take accountability for that mistake, fix it, and repair any damage or hurt caused. People don't want to hear why you did what you did. And by the way, your reasons for doing what you did, don't erase the impact. The other person wants acknowledgment of the effect of your actions on them. Your explanations will feel like excuses, not acknowledgment.
One of the most significant aspects of adulting is taking responsibility for your actions. Being accountable is a complex skill that few people have mastered. The lack of mastery of this skill is wreaking havoc in relationships, businesses, and even governments. Explaining why you did something is another way to avoid taking responsibility for your actions. Turn the tables on this core struggle and leave explanations out of your repair moves.
Challenge: Notice how you respond to negative feedback from others. If you find yourself explaining why you did what you did, then know that you're being defensive. Stop the explanations and replace them with bravely being accountable. Notice the impact in your life as you master this skill.
NOTE: To learn more about defensiveness and how to tackle it, check out my new course Tackling Defensiveness 101.