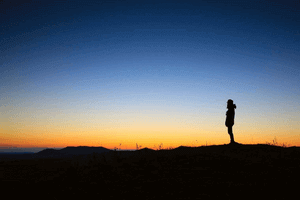 "You do what you do because you choose to; choose wisely." ~Lisa Merlo-Booth
Do you ever tell yourself that you do what you do because others make you? Perhaps you think you yell because your partner doesn't listen, or you're I because your partner gets angry, or you don't tell others the truth because they can't handle the truth or (fill in the blank). The hard truth is that no one causes you to do anything, no matter how much you believe to the contrary. And in fact, blaming your actions or inactions on the behavior of others takes your power away.
You are 100% responsible for the life you create, the life you allow, and the life you sabotage. No one has the power to create your life for you. No one "makes" you act a certain way or even feel a certain way, for that matter. One person may get angry and vengeful in the face of their partner cheating, while another may get depressed and desperate. Being fired from a job could be the catalyst for one person to go after the dream job they wanted or make someone else take an even worse job out of fear of not finding a job—even when both people have the same economic circumstances. You control what you do or don't do all by yourself. Some choices will be hard, some will be easy, and some will be reactionary and unconscious; yet, all are under your control.
When it comes to your life, relationships, and job(s), make sure you are in the driver's seat. Slow down your knee-jerk responses and consciously take the wheel. Stop reacting to your lover's games and instead get grounded and clear about what you want and don't want. Don't assume you have to be at your boss's beck and call to keep your job. Instead, dare to start setting healthy boundaries between work and home. Be clear that just because your spouse struggles with anger doesn't mean you have to cower to their blowups or blow up in response. There are always choices; often, there are several choices in any given situation. While some options may be scary, painful, or incredibly difficult, there are always choices. Take the time to choose wisely. And realize that even not choosing is a choice.
Challenge: Refuse to give your power away. Take full responsibility for your life and relationships by always owning your actions and choices. When something is going on in your life that you're unhappy with, take the driver's seat:
Slow down.
Get conscious of what the issue is.
Get clarity about your options.
Choose one.
Repeat when necessary.